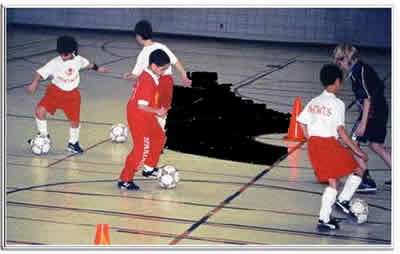 AN EARLY CHILDHOOD EDUCATION
Competitive or "rep" soccer is for young players who have the ability, ambition and parental support to progress in the world's most popular game. They represent their club in competition against other clubs' rep teams in District or Regional leagues, Cups and Tournaments. For those who continue in soccer, there is the future possibility of college scholarships, Provincial and National junior teams and, for the special few, opportunities for a professional career. The first step in pursuing this, would be to enroll your child in our Soccer Academy.
At Spartacus we begin grooming our future rep players early. Ambitious and motivated youngsters from House League groups are invited to our Academy program to learn and develop with Club competitive coaches. While in the development program, the academy teams are given an oppertunity to play in a competitive league or tournament without the pressure of results, but simply to encourage and challenge them.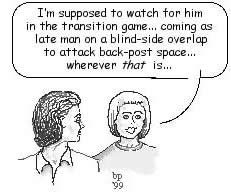 TEAM BUILDING STARTS YOUNG
We continually scout our house leagues for youngsters with athleticism and "soccer character". We don't look for "talent". We look for a glint in the eye, hustle and energy in games, and real enthusiasm for playing soccer. Everything else we can teach. In the early years, we focus entirely on building confidence and comfort with the ball. Practices are designed for "lots of touches", using proven European coaching techniques to give players a solid start in ball control, passing, kicking, and running with the ball. Youngsters are encouraged to try their best in a disciplined environment, but there is no "one-size-fits-all" standard. So long as they continue to progress, children are free to develop at their own pace. We emphasize "learning as fun". As they grow older and graduate as Rep players, soccer becomes "serious fun", but always our goal is to help our soccer-suited children to fall in love with the game on their own terms.
Spartacus Soccer Club offers a soccer development program through its subsidiary SPARTACUS ACADEMY. To learn about the soccer academy, please click here.