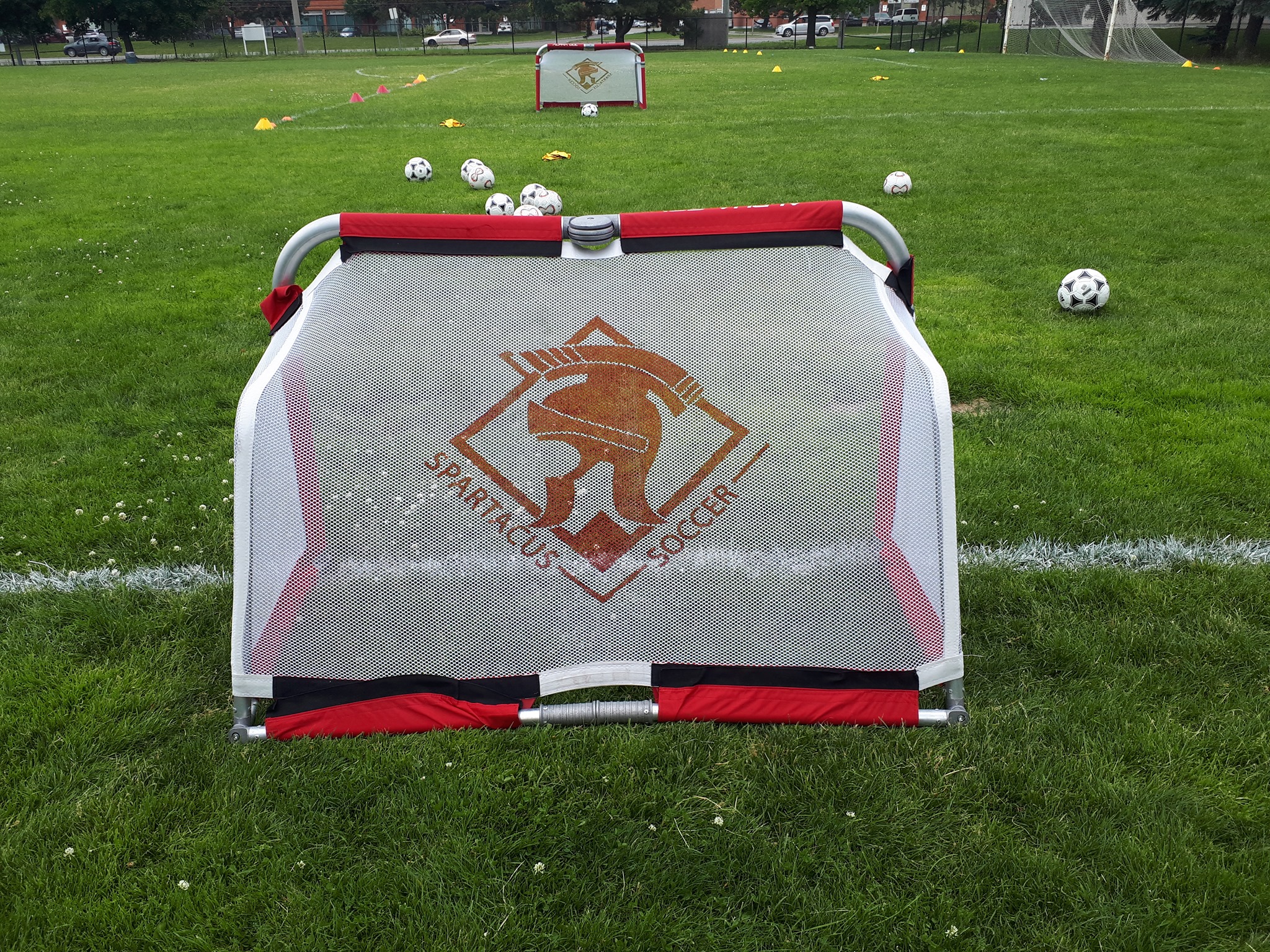 MARCH BREAK SOCCER CAMP
Monday, March 16th to 20th, 2020 9am-4pm
Camp starts Monday, March 16th at Brownridge Public School – 65 Brownridge Dr. in Thornhill. See you in the gym.
$290 per player. Payment can be made via etransfer to clubspartacus@yahoo.ca, or by cash/cheque at the Spartacus Club Office – 6 Bradwick Dr., Concord ON.
Call 647-969-4625 or email info@spartacussoccer.ca for more details.
---
Spartacus Soccer Club Day Camps are geared towards teaching boys and girls aged 5-15 basics to kick-start their soccer life, or to improve and develop boys and girls into better players. Leadership and personal development are also big themes at Spartacus camps. Full-day camps are led by qualified coaches who assist the children during all camp activities. The inaugural Spartacus Summer Day Camp launched in July 2019. Other camp dates will be posted soon.
Spartacus Clinics are frequently held coaching sessions designed to help Recreational players looking to hone their skills in hopes of making the move to the Competitive stream, as well as Competitive players looking to further refine their skills. These are spearheaded by top-level, qualified coaches. Special guest coaches are also be invited out for certain sessions. 
SCHEDULE & PRICING for our clinics will be posted shortly.
To inquire about registration email us at: info@spartacussoccer.ca or call us at 905-669-5663 or 647-969-4625