2023 outdoor Summer House League
SEASON DATES: MAY 29 – AUGUST 16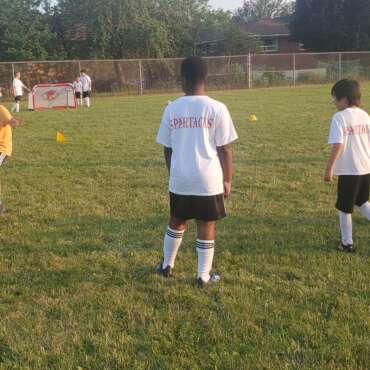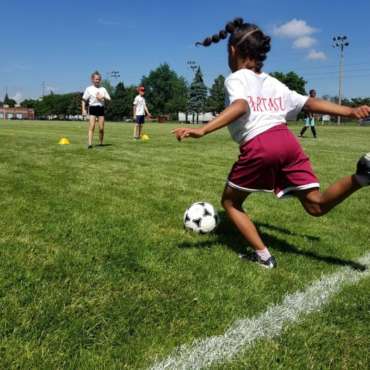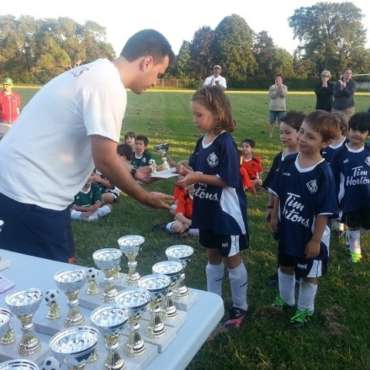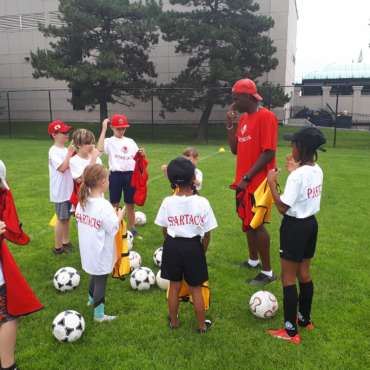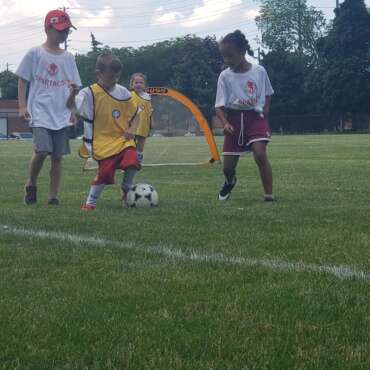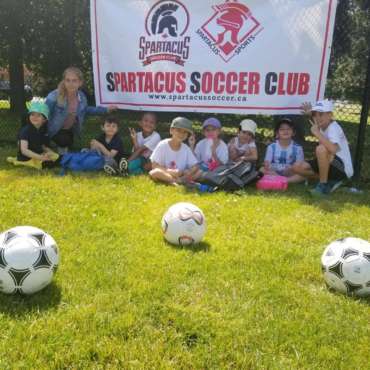 Spartacus' famous house league emphasizes fun, fitness, skills and the love of the game. The love of soccer begins with the ability to play and enjoy the game in a fun and welcoming environment without the pressure of winning.
We aim to provide all children in the community with an opportunity to learn, enjoy and fall in love with The Beautiful Game. Spartacus' House League provides a rewarding and highly enjoyable soccer immersion for all players, regardless of skill, ability or experience. Fun, fitness and sportsmanship are emphasized, with the potential for growth into more advanced soccer over time.
Choose Your Spartacus Soccer Days
(up to three days per player)!
Register your son/daughter for one, two or three days a week of Spartacus soccer. Pick your day(s) below. See you soon on the field!
Outdoor House League Season Fee
One Day a Week: $400
(Includes HST & uniform*)
Two Days a Week: $650
(Includes HST & uniform*) 
Three Days a Week: $850
(Includes HST & uniform*)
*One game uniform is issued per player for the summer season. Fee includes OSA registration fee, end of season trophy, and end of season pizza party. 
4 – 7 years old
6:00-7:30 pm 
Start Date: May 29, 2023
End Date: August 14, 2023
8  – 13 years old
6:00-7:30 pm 
Start Date: May 29, 2023
End Date: August 14, 2023
4 – 7 years old
6:00-7:30 pm 
Start Date: May 30, 2023
End Date: August 15, 2023
8  – 13 years old
6:00-7:30 pm 
Start Date: May 30, 2023
End Date: August 15, 2023
4 – 7 years old
6:00-7:30 pm 
Start Date: May 31, 2023
End Date: August 16, 2023
8  – 13 years old
6:00-7:30 pm 
Start Date: May 31, 2023
End Date: August 16, 2023
TO REGISTER: 

  Complete the registration form
  Payment must be made within 24 hours of completing the registration form.
  The Outdoor House League session must be prepaid, with no exceptions.

PAYMENT METHODS
  e-transfer sent to info@spartacussoccer.ca
 cash
 cheque payable to Spartacus Soccer Club
(no post dated cheques will be accepted)
NO REFUNDS
*Cash and cheque payments can be made by visiting our head office at 6 Bradwick Drive, Concord, ON L4K 2T3.

Mon-Fri: 6-8pm
Sat/Sun: by appointment
If you have any questions, call: 416-689-9126 or our office: 905-669-5663 
HOUSE LEAGUE LOCATION
FISHERVILLE SENIOR MIDDLE SCHOOL
(soccer fields are behind the school)
425 PATRICIA AVENUE
North York, M23 2N1 (Bathurst & Steeles Area)