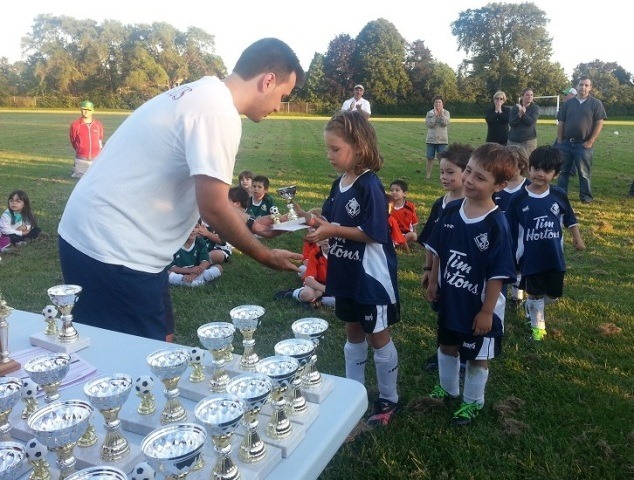 SUMMER HOUSE LEAGUE 2020 – STARTING MAY 18TH
Mondays, 6pm: 5-6 year olds 
Tuesdays, 6pm: 7-8 year olds
Wednesdays, 6pm: 9-10 year olds
Thursdays, 6pm: 11+
Starting week of May 18, 2020 – running for 11 weeks.
$250 (Price includes uniform and in-field experience at a TFC game) per player. Payment can be made via etransfer to clubspartacus@yahoo.ca, or by cash/cheque at the Spartacus Club Office – 6 Bradwick Dr, Concord ON.
Please fill out and send the attached registration form to clubspartacus@yahoo.ca.
Call 647-969-4625 or email info@spartacussoccer.ca for more details.
---
The love of the game begins with the ability to play and enjoy the game in a fun environment without the pressure of winning. We aim to provide all the children in the community with an opportunity to learn, enjoy and fall in love with The Beautiful Game in a safe, fun and welcoming environment. Spartacus House League provides a rewarding and highly enjoyable soccer experience for all players, regardless of skill, ability or experience. Fun, fitness and sportsmanship are emphasized.
There will be two (2) annual House League sessions for all – boys and girls, ages 5-15, to enjoy: indoor Fall/Winter House League (starting in October of each year); and Summer House League (starting in May/June of each year).